We Won!
We won. We freakin' won!!!

16 robots became 8 robots became 4 robots became 2. In the final round it was our bot (MegaAck... don't ask) and Team Estrogen (an all female team) 's bot. In the final death match our bot came out victorious.

IT WAS FANTASTIC!

Unfortuantly, I had to miss 4 days of work to make it all happen... so today I'm playing catch up like you wouldn't believe and there's no time for the full report.

For now, here's a quick picture of our robot: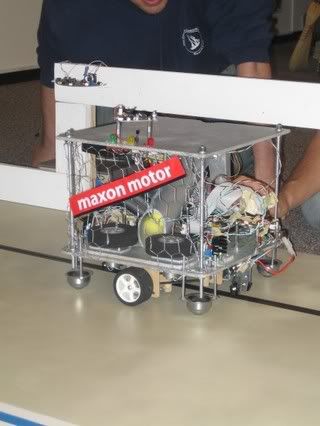 The whole story and and more pictures to follow...